Witam !
Jak obiecywałem - tak robię. Dzisiejszy post będzie dwu-języczny! :)
Po krótkiej przerwie w robieniu sowieckiej hordy, całkiem przypadkowo postanowiłem powrócić z twórczością do magazynów niemieckiej HEER-e. Odnalazłem gdzieś w pudle starego Flaka 36 (88mm) Fujimi. Nie miał kompletnej podstawy działa, wciąż nie ma tarczy, a także brakuje mu kilku drobnych detali. Mimo wszystko zrobiłem go. Ma jeden z podstawowych niemieckich kolorów "panzergrau", z lekką przecierką jaśniejszego szarego po powierzchni działa. Oto jak wygląda w "akcji".
As I promised - Today's post will be finally translated from polish, so have fun foreign readers ! :)

After taking a "deep breathe" from modelling my "RKKA horde" forces, suddenly I found an old Fujimi Flak 36 (88mm) gun - hidden alone, deep in the box full of bits with spare parts, and so on... :)

I've decided to paint that gun, despite the fact that it's without the gun-shield, and couple of other parts. The block-base paint I've used was Panzergrau (Agama), then a small dry-brush with Stone Grey (Amsterdam Acrylics). The effects are shown down below. Best regards to You all !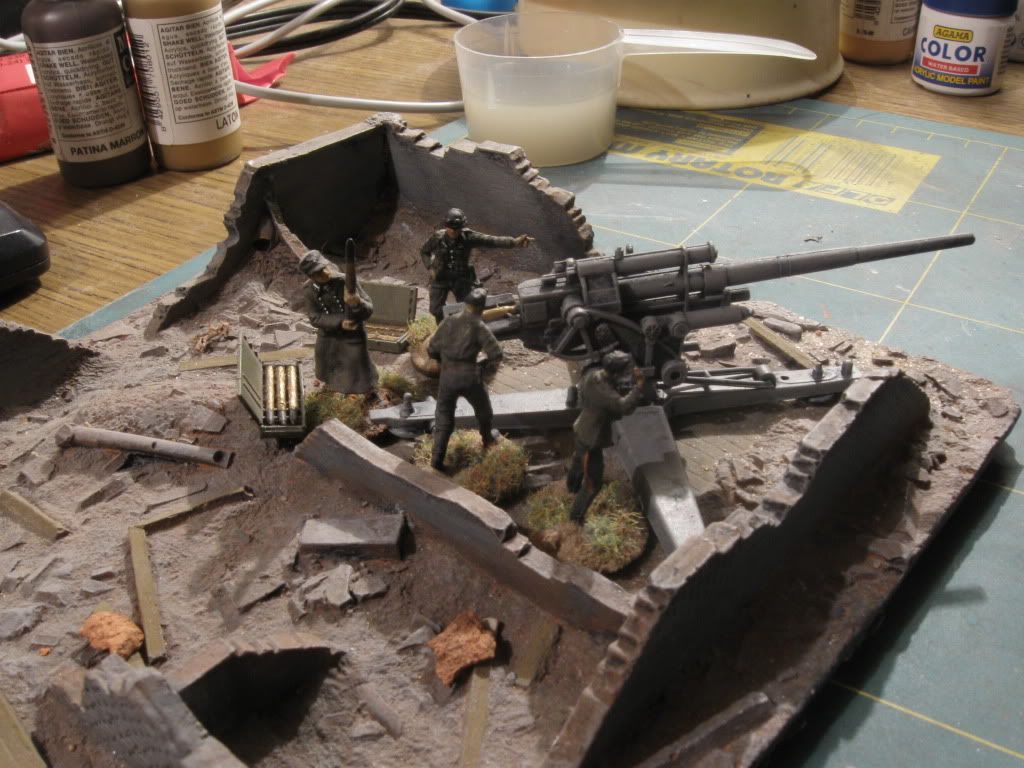 http://www.youtube.com/watch?v=3GUI9W8cKyI
Moim następnym krokiem będzie zrobiebie KV-1 od Trumpetera, oraz sfotografowanie go wraz z "popełnionym" wczoraj wieczorem BA10 Unimodels! Do następnego newsa!
Yesterday, I've finished a BA10 from UniModels, so my next step will be a KV-1 from Trumpeter. I promise to present some pictures of them both, but only when KV-1 will be fully finished. See You next time!